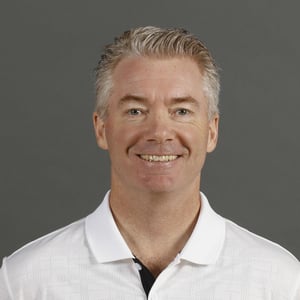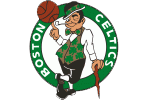 There's 30 great coaches in this league, and Joe is one of them. The stuff Joe runs on offense, the ATOs (after timeout plays), they're one of the best in the league. The coaches in this league are so-o-o-o good. And I've learned a ton from watching him [Prunty] coach his team this year. I think he's done an incredible job. He puts those guys in positions to succeed. As coaches, we're all trying to do that, and he does a great job of it... Joe's a great coach, and he's been doing it a long time.
Brad Stevens
NBA Head Coach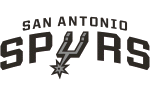 He was the head of our film crew at the time and just starting out. Whatever I needed Joe found it for me. He was unbelievable. a real workhorse, but somebody who understood what I wanted and how to find it and somebody that I depended on to talk to before games... he was very valuable to me.
Gregg Popovich
President & Head Coach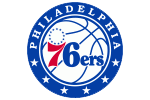 I met Joe 12 years ago when I first went to the NBA with the Spurs. He too, was the Video Coordinator of the San Antonio Spurs in 1999, when I first came into the league. So, I've known him for a very long time. He's had a taste of international experience coaching with Great Britain and he is a great person. He has a fantastic family. He is a committed basketball coach. He's been around a lot. He's been in the league a lot. He's very thorough. He's very organized with what he does. And I think the team will be very well managed. I think the team will handle situations well. They will have a purpose - not saying they didn't before, that's not true. I feel like he's ready for this opportunity and I think he has historically when he's been a head coach, done a really good job.
I just know Joe's one of the best coaches I've ever worked with.
Bret Scott
NBA Champion & Former NBA Head Coach
Joe Prunty
Consultant/Mentor
NBA Head Coach

Milwaukee Bucks - Final 37 games of he 2017-18 Season, 21-16 (.568), and the 2018 playoffs. Lost in 7 Games to Boston in the first round of the playoffs.

NBA Assistant Coach

Phoenix Suns (2018-19)
Milwaukee Bucks (2014-2018)

3 playoff appearances vs only 2 in previous 8 seasons

Brooklyn Nets (2013-2014)

Went to Eastern Conference Semi-finals (1st time in 7 years for Brooklyn)

Cleveland Cavaliers (2010-2013)
Portland Trailblazers (2008-2010)

Back-to-Back playoffs and two 50 wins seasons (1st time in 7 years for Portland)

Dallas Mavericks (2005-2008)

NBA best winning % over 3 years (178-68 =.724)

San Antonio Spurs (1996-2005 – various roles)

International Head Coach

Great Britain (2013-2017)

College Assistant Coach

University of San Diego (Summer of 1997)

High School Coach (1992-1996)

University of San Diego High School (Freshman Head Coach)
University of San Diego High School (Varsity Assistant Coach)

3X CIFSD Section Champions

Coaching Highlights

23 Years of NBA Experience
27 Years of Coaching Experience
3X NBA Champion (1999, 2003, 2005)
4X NBA Finalist (1999, 2003, 2005 San Antonio, 2006 Dallas)
Part of over 1,000 regular season and 100 playoff victories
Part of back-to-back NBA All-Star Game staffs (2005 & 2006)
17 of 23 NBA seasons with a record of .500+ and playoff appearances
13 of 23 NBA seasons with 50+ wins

Coach of the Year Coaches

Gregg Popovich (2003)
Avery Johnson (2006)

MVP Players

Tim Duncan (2002, 2003)
Dirk Nowitzki (2007)

Rookie of the Year Players

Tim Duncan (1998)
Kyrie Irving (2012)
Malcolm Brogdon (2017)

Most Improved Player

Giannis Antetokounmpo (2017)

Coached Great Britain in two Eurobaskets (2013, 2017)
International Coaching Camps and Clinics

NBA Paris Games Coaching Clinics
Basketball Without Borders Europe (Istanbul)
Garanti Bank Camp (Istanbul)
NBA Fit Camp (China)
NBA Development Camp (Indonesia)
London Games Clinic