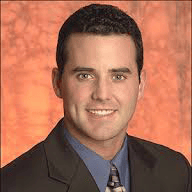 Will Voigt
Consutant/Mentor
WORK EXPERIENCE
Angolan Men's Basketball National Team. Head Coach. (October 2017 – present)
Took over a team that finished 8th at the 2017 Afrobasket Championships.
Since that time guided the team to a 2nd place FIBA ranking in Africa.
Competed in the 2019 FIBA World Cup.
Earned a spot in the 2020 Olympic Qualifying Tournament.
Currently on a 29-home game winning streak.
Telekom Baskets Bonn (German Bundesliga). Head Coach. (February 2020 – April 2020)
Took over mid-season when the team was in last place.
Helped them avoid relegation before the season was cancelled due to Covid-19.
Advanced to the knockout stages of the Basketball Champions League.
Mighty Sports (Philippines). Assistant Coach. (January 2020 – February 2020)
Dubai International Tournament Champions (7-0 record)
Became the first non-Middle Eastern champion in the tournaments 31-year history.
Implemented the team's entire defensive system.
Worked with former NBA players Andray Blatche and Ronaldo Balkman.
Boise State Men's Basketball. Special Assistant to the Head Coach. (September 2017 – April 2018)
Worked for Head Coach Leon Rice.
Consulted with the staff on all coaching matters - "coached the coaches".
2017-18 Record (23-9)
Finished 2nd in the Mountain West Conference.
Earned a bid to the NIT.
Chandler Hutchinson became the first Bronco in history to be a 1st round NBA Draft Pick.
Nigerian Men's Basketball National Team. Head Coach. (June 2015 – August 2017)
Led the D'Tigers to their 1st Afrobasket Championship in Nigerian history.

The team finished 7th in 2013 and has been coached by former NBA Head Coaches John Lucas, Sam Vincent and Mike Brown.

Finished 1st in points per game and offensive efficiency at 2015 Afrobasket.
Competed in the 2016 Olympic Games in Rio.
Defeated Group Winners Croatia by 14 points at the Olympics.
Oversaw the largest jump in FIBA rankings of any team in the world during my tenure, from 25th to 16th.
Shanxi Dragons (Chinese Basketball Association). Assistant Coach. (November 2014 – June 2015)
Responsible for creating and teaching the team's defensive system.
Scouted every opponent and put together game plans for every game.
Conducted all individual workouts for players.
Assisted management with the scouting and contract negotiations of foreign import players.
2014-15 Record (25-9)* (team was 2-2 before I arrived, including a home loss by 45 points)

Helped lead the team to the playoffs after finishing the last season with a 10-28 record.
Created the game plans to avenge the two early season losses that occurred before I was hired.
Polish Men's Basketball National Team. Consultant. (July 2014 – September 2015)
Assisted in scouting opponents and evaluating games while helping the team to win their group and qualify for Eurobasket 2015.
Bakersfield Jam (NBA Development League). Head Coach / GM. (August 2009 – July 2014)
Responsible for all basketball operations and player personnel decisions.
Won more games than any other coach in the D-League during my 5-year tenure.
Vermont Frost Heaves (ABA/PBL). Head Coach / GM. (June 2006 – August 2009)
Responsible for all basketball operations and player personnel decisions.
Norwegian Basketball Federation. Assistant Coach. (January 2005 – August 2010)
August 2005 – August 2010

Promoted to Assistant Coach on the Men's National Team.

Assisted at all practices, games and qualifying tournaments.
January 2005 – August 2005

Junior National Team Assistant Coach / Regional Director

Instructed regional applicants for their national coaching credential
Conducted regional tryouts for the Junior National Team
Assisted the Junior National Team at all practices, games, and tournaments.
Ulriken Eagles (BLNO – Norway). Head Coach / GM.
(August 2003 – June 2006)
Competed in Norway's highest professional league.
Managed all daily operations pertaining to basketball.
Organized and ran youth basketball programs
Started an afterschool basketball program for kids ages 6-16.
2005-06 Record (12-8)

Finished in 2nd place, the best result for the team in 7 years.

2004-05 Record (11-9)

Given the additional title and responsibilities of General Manager.

2003-04 Record (10-10)

Hired as the youngest Head Coach in BLNO history (26 years old)
Metro State University of Denver. Assistant Coach. (September 2002 – August 2003)
Worked for Head Coach Mike Dunlap.
Assisted with on-floor instruction during practices.
Worked individually with players.
Recruited prospective student-athletes.
Aided with the academic support program for players.
Edited basketball film using Sportstec Gamebreaker.
Conducted skills clinics at local schools.
Created the "Middle School Madness" team basketball tournament held on campus.
2002-03 Record (28-5)

RMAC Champions
Sweet 16 NCAA Div. II Tournament
University of Texas. Special Assistant to the Head Coach. (August 2001 – September 2002)
Worked for Head Coach Rick Barnes.
Assisted in on-campus recruiting.
Responsible for all video scouting and edits.
Aided in the organization of summer camps.
Responsible for all aspects of team travel and practice schedules.
2001-02 Record (22-12)

Sweet 16 NCAA Div. I Tournament
San Antonio Spurs. Video Coordinator. (October 1999 – August 2001)
Worked for Head Coach Gregg Popovich
Assisted coaching staff at practices, shoot-arounds, and games.
Responsible for scout tapes of our opponents to be shown to the players and coaches before every game, post-game video edits, and individual tapes on opposing teams' players.
Cataloged our entire NBA and college game library.
Determined the play frequency of every NBA team.
Charted the success of our plays called during the season.
Assisted in the analysis of college players and free-agents.
2000-01 Record (58-24)

Midwest Division Champions
Finished with the NBA's best regular season record.
Advanced to the Western Conference Finals

1999-00 Record (53-29)
Summer Pro League (Long Beach). Head Coach/Assistant Coach. (June – August 1999, 2000, and 2001)
Head Coach of Team Headliners sponsored by Moore/Waters Management, Inc. (2001)

Youngest Head Coach of any team, NBA or Free Agent Division. (24 years old)

Assistant Coach of team West Coast. (1999-00)

Won the Summer Pro League Championship. (2000)
Los Angeles Clippers. Player Personnel/Communications Intern. (October 1997 – May 1999)
Compiled scouting reports on NBA prospects.
Gathered player shot charts from colleges and universities.
Assisted media with statistical analysis.
Conducted post-game interviews with players and coaches.
Helped edit team's media guide.
Issued and distributed press credentials.
Premiere Camps Worked:
Coaching U (featured speaker)
Snow Valley (Santa Barbara, CA)
Five-Star
ABCD Camp
Adidas Superstar
Giants of Africa
Nike Hoops Forum / SEEDS Academy (Senegal)