Dr. Marcus Bright joins Rising Coaches DEI Alliance as Senior Advisor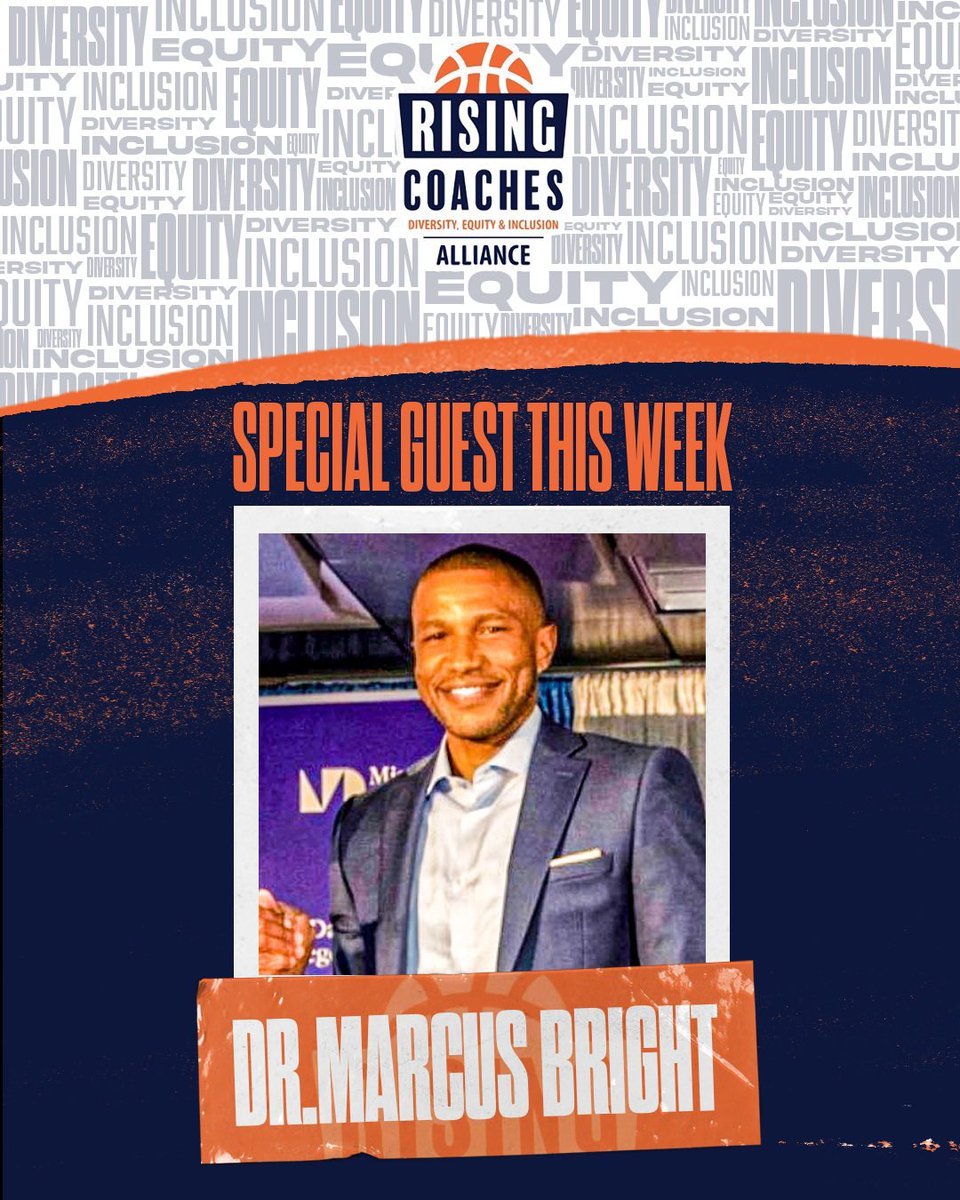 The Rising Coaches Diversity, Equity, and Inclusion (DEI) Alliance is proud to announce that education and social innovation leader Dr. Marcus Bright has joined the Alliance as Senior Advisor. Dr. Bright has worked across the country to build partnerships and put processes in place that have generated access, opportunities, and resources for diverse populations of people. He has published over 150 articles in various publications including the Huffington Post, The Grio, Miami Herald, and Diverse: Issues in Higher Education, hosted a television show that was nominated for a Regional Emmy Award, and spoken across the country on a variety of topics related to public policy, education, and social justice.
He has previously taught public administration and public policy at Florida International University, Lynn University, City University of New York Medgar Evers College, Florida Atlantic University, and the University of Massachusetts Amherst and was Executive Director of Education for a Better America (EBA); a non-profit organization that partnered with school districts, universities, churches, and community organizations in over 15 cities across the nation to conduct educational programming and enhance public policy engagement.
He has been district administrator for the 5000 Role Models of Excellence Project, a school-system based dropout prevention and mentorship program that serves thousands of boys in state of Florida as well as holding administrative posts at Florida International University, City University of New York Medgar Evers College, and the Miami-Dade County Public Schools Office of Educational Equity, Access, and Diversity.
He received a Bachelor's Degree in Government and World Affairs from the University of Tampa, a Master's Degree in Public Administration from Florida International University, and a Ph.D. in Public Administration from Florida Atlantic University.
"Nothing unites humanity like sports" said Rising Coaches CEO Adam Gordon. "Marcus has a long track record of impacting large populations and communities. His addition to our team allows us to leverage our relationships with athletic departments and organizations to impact real change in society."
Dr. Bright will assist in the facilitation of the upcoming Equality and Inclusion Nights throughout college basketball from February 10-22 and an Economic Empowerment Series that will go to college campuses and communities across the country to provide education, exposure, and connectivity . "I am looking forward to working with Rising Coaches and the college sports community to elevate important issues and create the climate for positive change to happen" said Bright.
"Dr. Bright's addition to our team signals our mission to broaden our scope in the fight for Equality" said Darryl Jacobs, executive director of the Rising Coaches DEI Alliance. "His knowledge and expertise in the DEI space and nationally published work speaks for itself."
About Rising Coaches and the DEI Alliance
Rising Coaches is a membership organization of over 1,500 basketball coaches. Rising Coaches provides its' members with relationships, coaching development, and job opportunities. In October 2020, Rising Coaches partnered with a dozen social justice and minority coaching organizations to form the DEI Alliance. The DEI Alliance has conducted several initiatives already including the Women's Empowerment Series, Next Up Head Coach Initiative and Intro to Coaching. For more information visit www.risingcoaches.com