Milligan University Hires Alyssa Whitehead as Head Women's Soccer Coach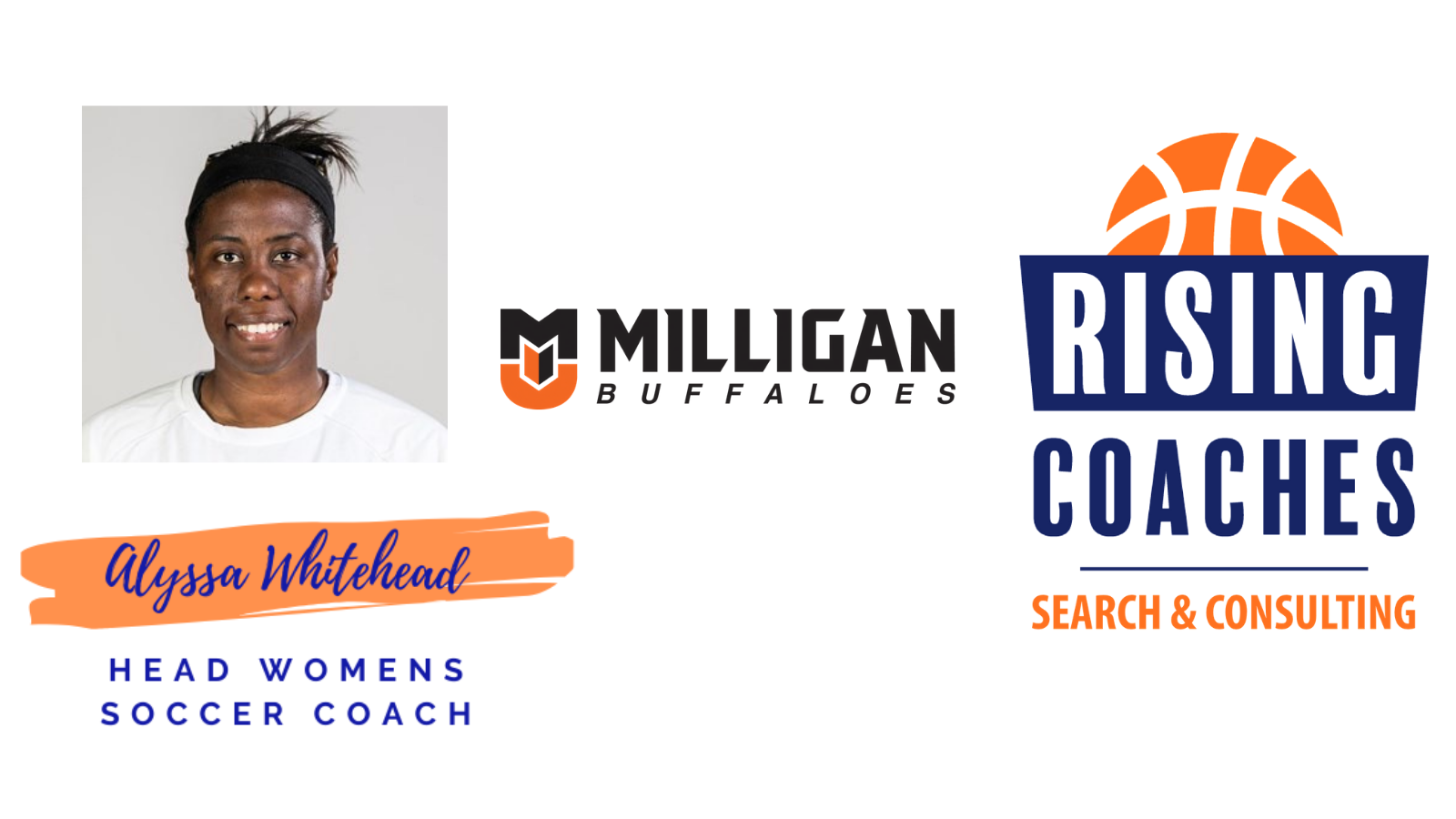 Milligan University has selected Alyssa Whitehead to serve as the next head coach of its women's soccer program. The national search for Milligan's Soccer Coach was led by Rising Coaches Search.
"We are extremely excited to have Coach Whitehead as our new head coach for women's soccer," said Mark Fox, Milligan vice president for athletics and student development. "Our search produced multiple extremely qualified candidates who fit our desired profile. Coach Whitehead quickly rose to the top of the candidate pool due to her coaching and playing experience, communication skills, faith commitment and vision for taking the program to consistent championship levels. I am confident that her drive and experience will allow this program to consistently contend for championships and play in national tournaments."
Whitehead, a native of Hattiesburg, Mississippi, made three stops at NCAA Division I soccer programs prior to arriving at Milligan. She earned the assistant position at Florida International University for the 2019-20 season, serving as goalkeeper coach and recruiting coordinator. This followed an assistant position at the University of California, Davis (UC Davis) from 2018 to 2019, where she also served as goalkeeper coach and recruiting coordinator. At UC Davis, Whitehead helped lead the team to its highest finish in the Big West Conference in program history.
Prior to FIU and UC Davis, Whitehead spent three seasons at her alma mater, serving as assistant coach at Samford University from 2015 to 2018. There, Whitehead was goalkeeper coach and took on several administrative duties, including travel logistics, academic oversight and scouting.
During Whitehead's three seasons as assistant coach at Samford, the team won three Southern Conference (SoCon) regular season championships (2015-2017), one SoCon tournament championship (2016) and made one NCAA national tournament appearance (2016). The Bulldogs combined to win 42 matches, including eight wins in conference each of those three seasons.
In addition to her college coaching experience, Whitehead has worked with the Jamaican Football Federation, the Birmingham United Soccer Association and the US Olympic Development Program.
"Thank you to Mark Fox, Dr. Rich Aubrey, and Dr. Bill Greer for the opportunity to come to such a fantastic institution," said Whitehead. "I am excited to get to work and be a part of the Milligan family. I am looking forward to serving, leading and empowering the young women of the Milligan University women's soccer program while creating a program that has the ability to consistently be competitive in Appalachian Athletic Conference and national championship play. I believe great things are coming in the future for this program."
Whitehead had a Hall of Fame collegiate career at Samford University where she holds nearly all of the program's records for Goal Keepers. Following her college career, Whitehead went on to play professionally in Sweden and for the Olympic qualifying Jamaican national team.
Whitehead earned a Bachelor of Arts and Science in biochemistry with a minor in biology from Samford University in 2012.