Alan Major - Our New President of Basketball Operations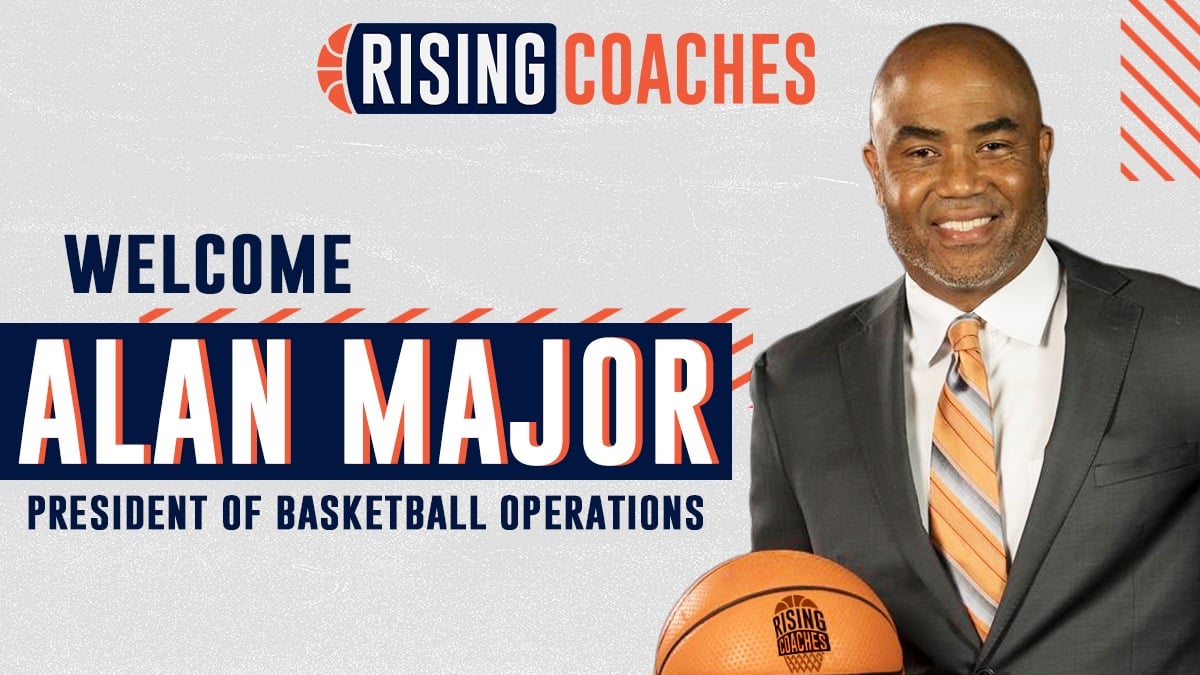 We are excited to announce the hiring of longtime basketball coach Alan Major as our new President of Basketball Operations. Major will be responsible for overseeing all basketball coaching-related activities and will play a critical role in the development of Rising Coaches' initiatives aimed at mentoring, networking, supporting and education for aspiring coaches around the world at every level.
Major is a proven, people-focused leader with 25 years of experience in individual development, vision creation, culture transformation, and sustained success at multiple levels of basketball both domestically and internationally. A graduate of Purdue University, Major's most recent coaching stops include various roles at Pacific, Xavier, Ohio State, UNC Charlotte, Texas, and most recently as a head coach in the inaugural Basketball Africa League and an assistant with the Nigerian National team.
Rich Czeslawski, Owner of Rising Coaches, said, "Alan is the perfect fit to lead us in the direction we are headed as an organization. He is a proven connector and communicator and has both the experience and the knowledge to relate to our members at any level of basketball."
"I want to thank the Rising Coaches organization for this opportunity," Major stated. "We all have had people who committed themselves to making us a better coach. For me, that's a long list of people so the chance to join Rising Coaches at this time was a no brainer. My goal is to help grow the game and help coaches at all levels connect and improve. Rising Coaches is already a strong brand, and I'm excited to help make it even stronger both nationally and on a global level as well."
Major's hiring reflects Rising Coaches' commitment to bringing on board experienced professionals who can continue to enrich the organization's strong legacy of contributing to the growth of basketball coaching as a discipline.